With the Queen's platinum Jubilee just a week away, we've been celebrating at school!
Years 1 & 2 had a very important visitor – our very own Queen; they had the chance to ask the Queen questions and find out more about her life and reign.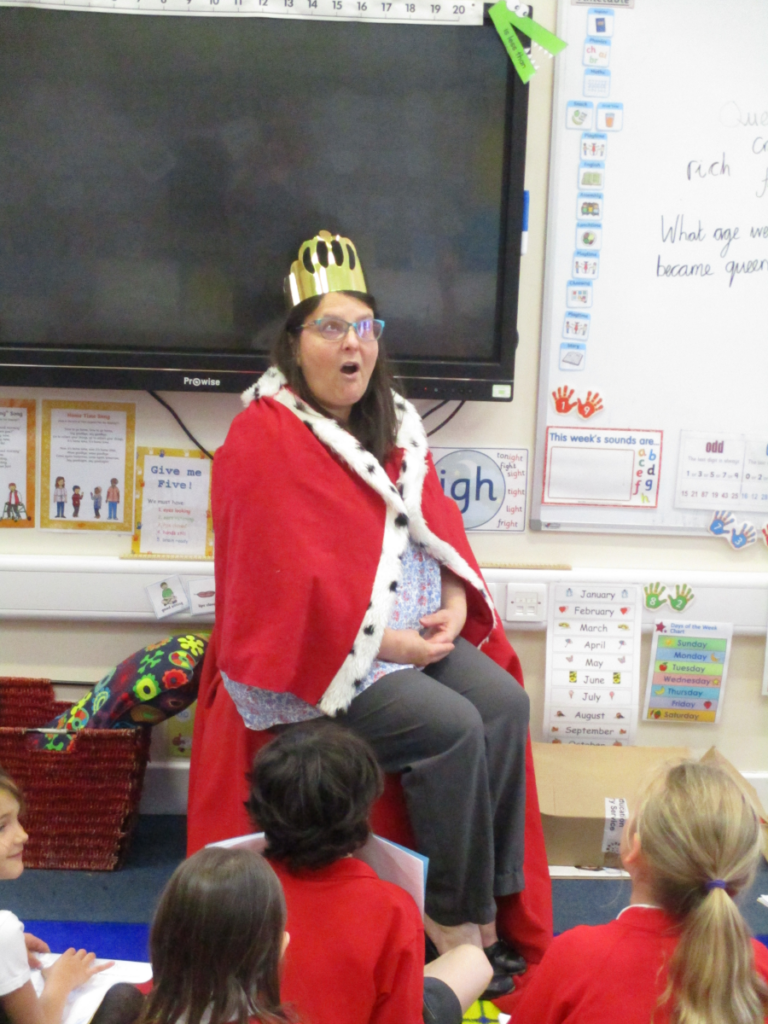 Later, the whole school joined in a big 'street party' on the playground to celebrate the platinum Jubilee.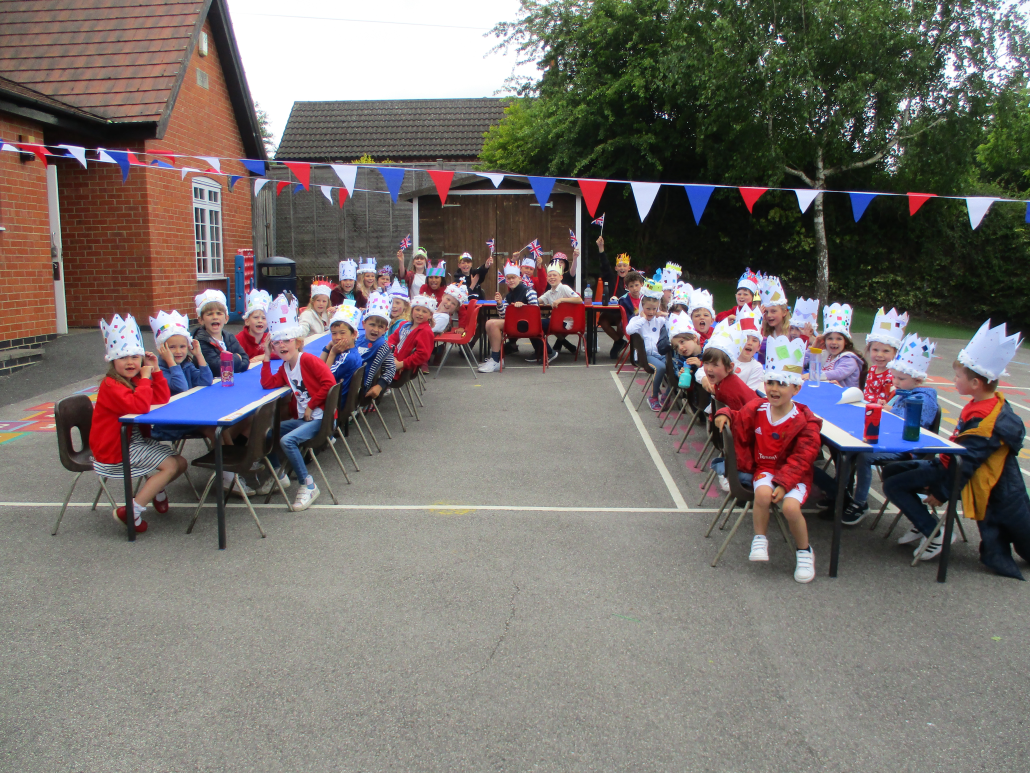 Each child received a souvenir Jubilee coin, book, and flag. They collaged portraits of the Queen, drew portraits and designed a Jubilee flowerbed and decorated the school fence with them.
A right royal celebration was had by all!