We may have all been in our own homes, but that didn't stop Willoughby School pupils & staff from celebrating World Book Day this year!
As usual the teachers were as excited as the pupils to show off their costumes – which ranged from a pantomime cow to a Greek goddess.
Here are the Juniors on their Zoom!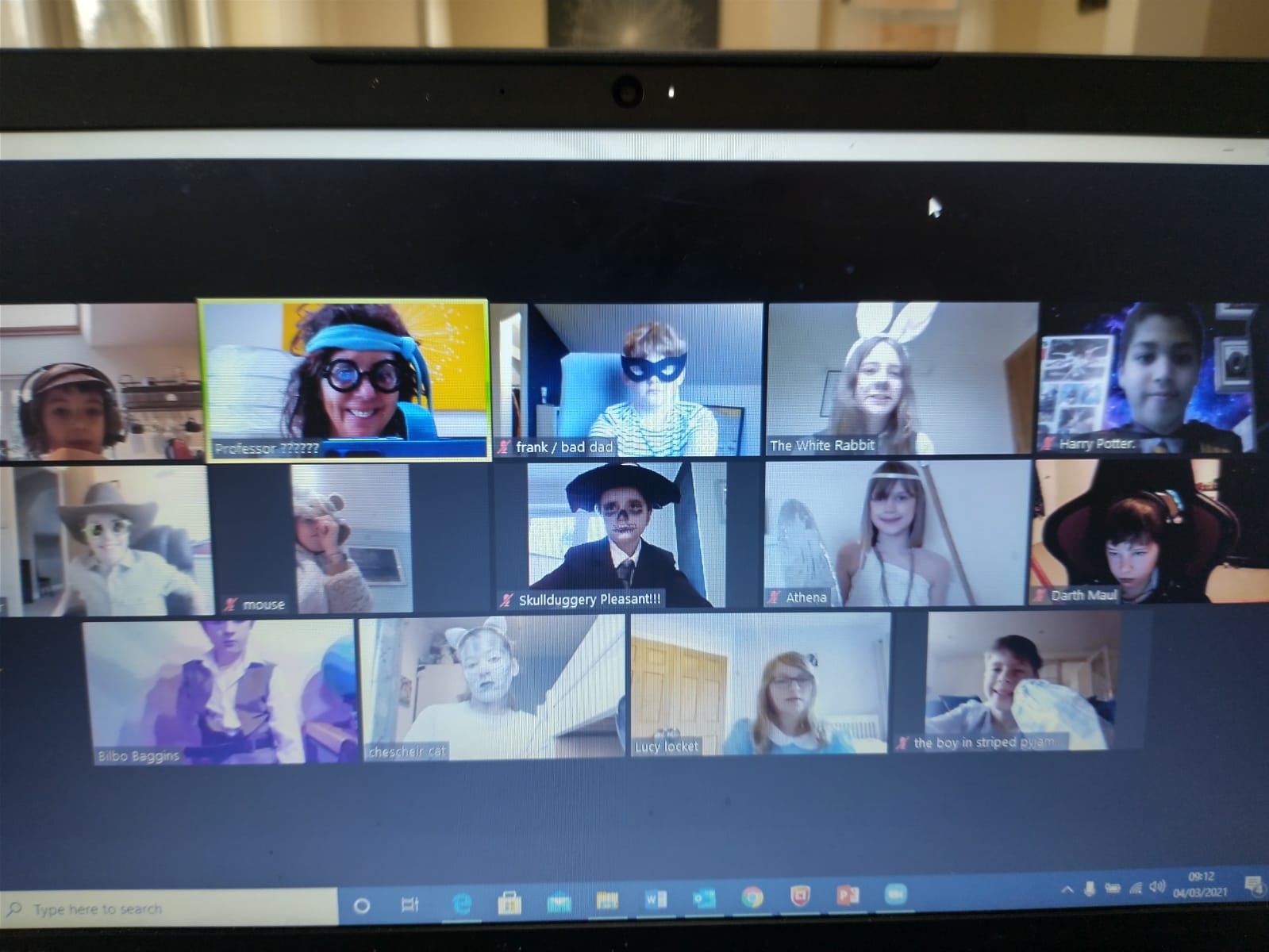 Can you guess who everyone is?
Let's start with the teachers…
Finally a video from one our Infants, really getting into character!