The Autumn term is well underway and we're all so happy to be back!
Below are some photos from our first week, to give you just a taste of what we've been doing.
In KS2 science lessons, the children have been learning, in a practical way, about how the heart works. They used blue and red plasticine to show each side of the heart. Year 5/6 then demonstrated to Year 3/4 how it worked.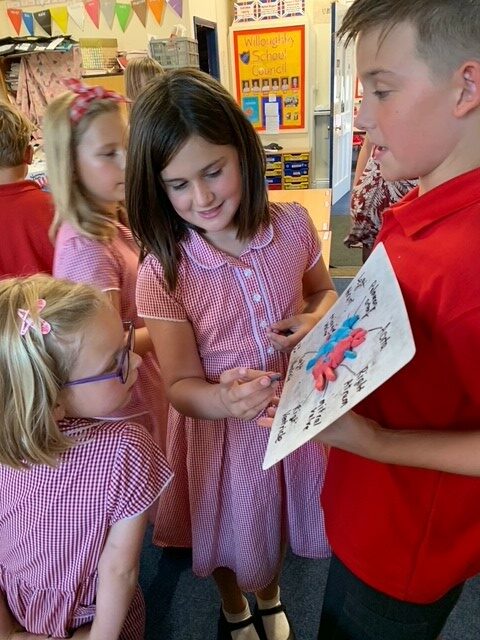 The children made blood; they learnt about red blood cells, white blood cells, platelets and plasma using Cheerios, marshmallows, purple pompoms and food colouring in water!