Last Thursday the Reception children had a two hour session on balance bikes.
They practised pushing along with their feet and how to use the brakes.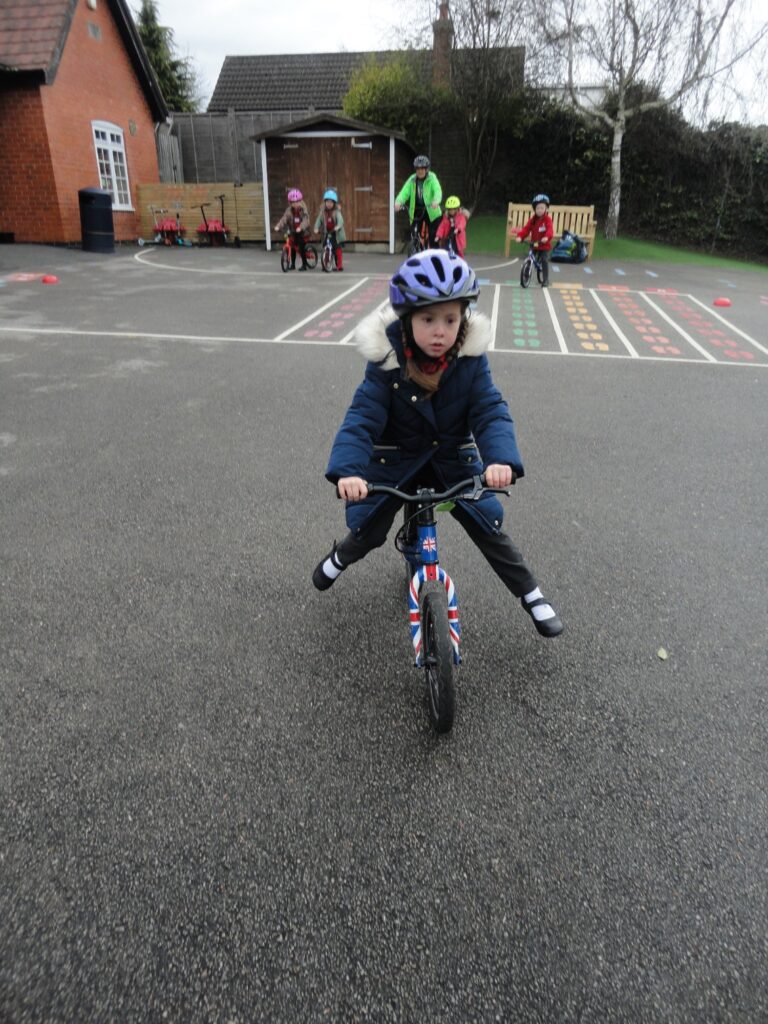 They then played several games of Follow the Leader, What's the Time Mr Wolf and Traffic Lights.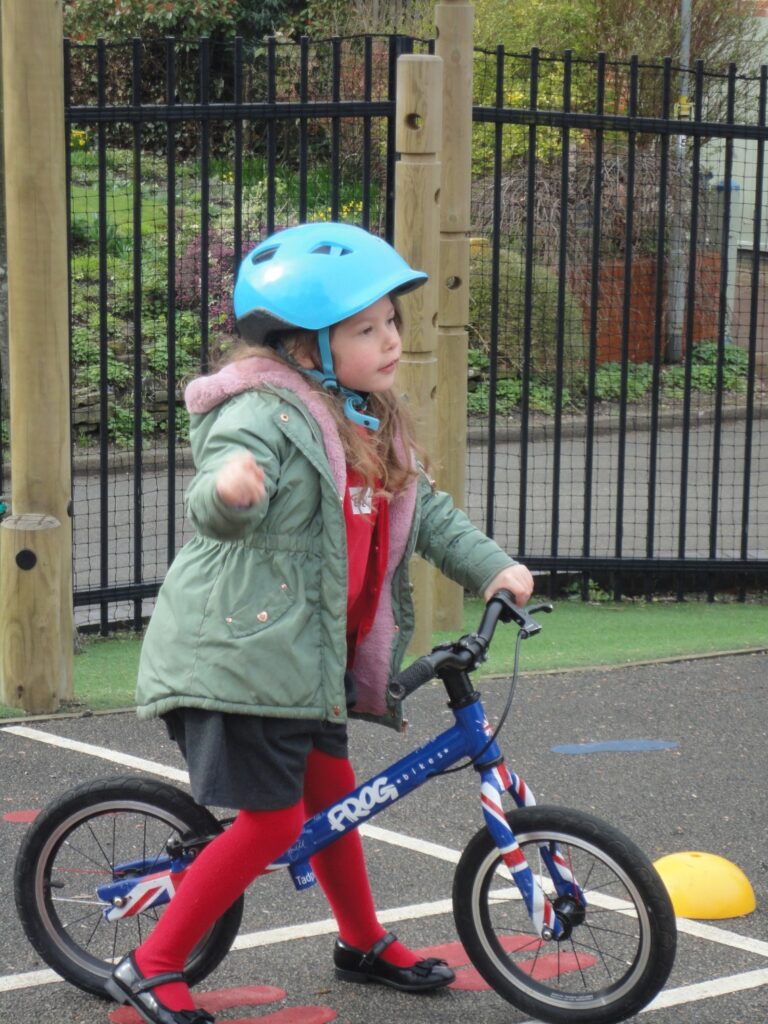 Despite the rain they did really well and had a great time.