The whole school enjoyed a street party on the playground to celebrate the coronation of King Charles III.
Everyone joined in with the theme of red, white and blue, proudly wore their handmade crowns and waved their union jacks.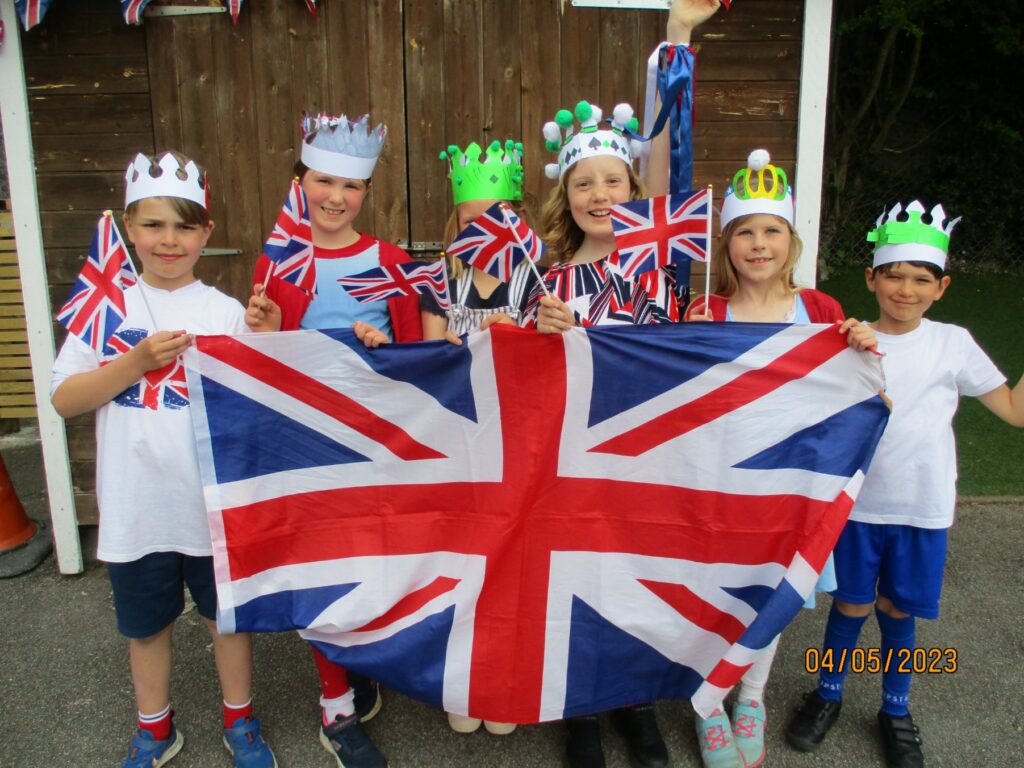 The party food went down a treat!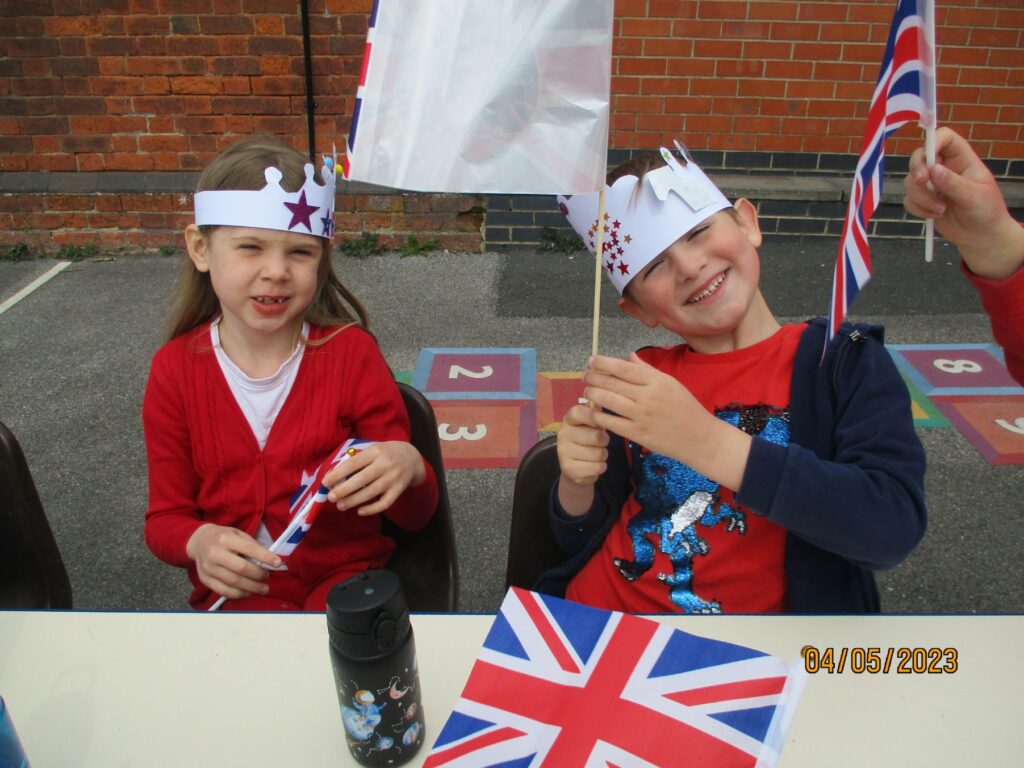 At the end of the day each child was given a medal as a reminder of this special occasion.