The School Christmas Fair was back in full swing this year!
As is traditional, KS2 planned, organised and ran their own games, which were as popular as ever. The old classics : Pin the Nose on Rudolph and Lucky Dip were mixed in with newer games such as Christmas Shoot Out and Festive Feels. You even got the chance to Save Santa from the Lava!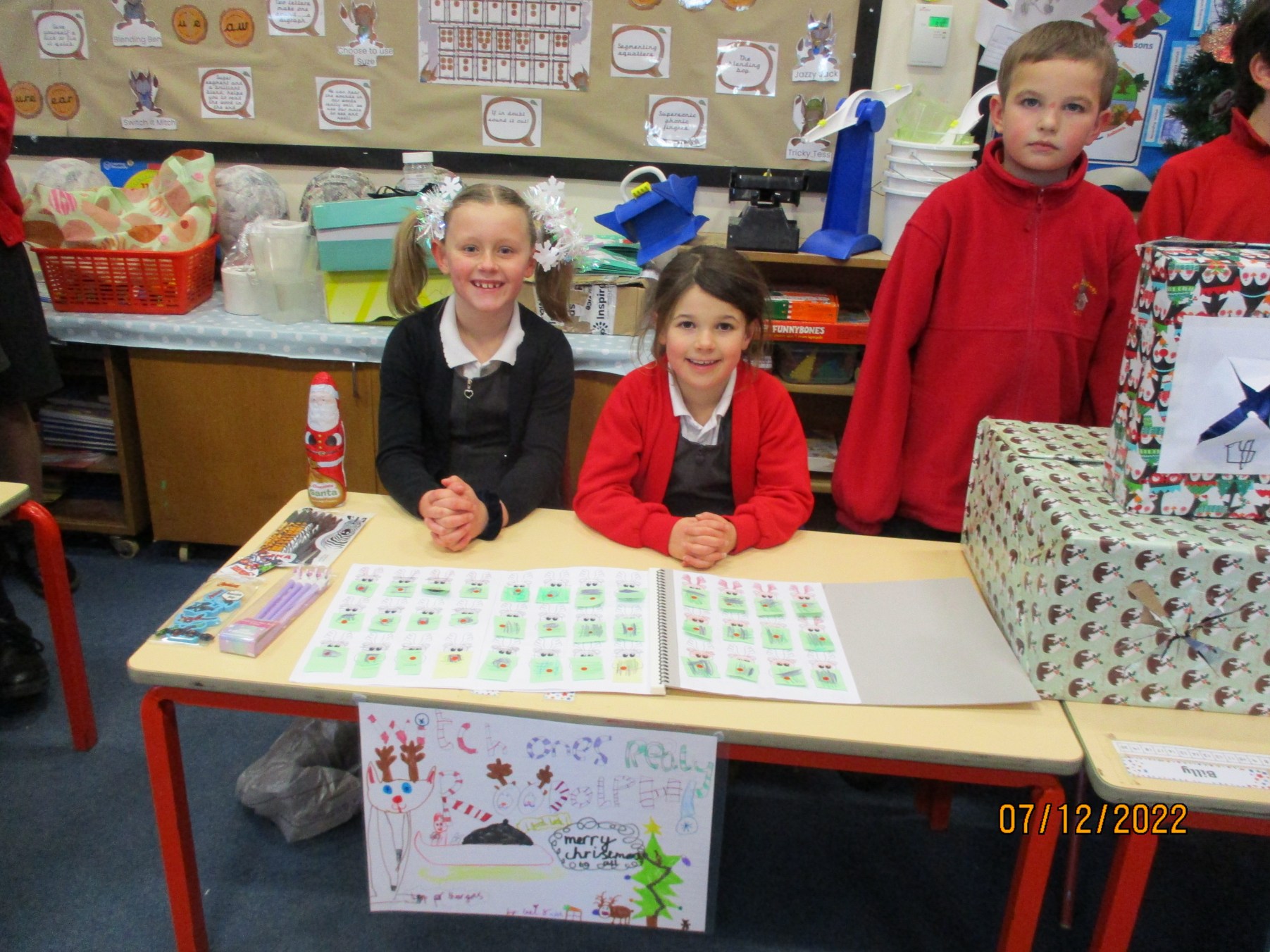 In the KS2 classrooms there was the opportunity to have a go on the Envelope Tombola, Christmas 100 square Hamper and Children's books and toy tombola.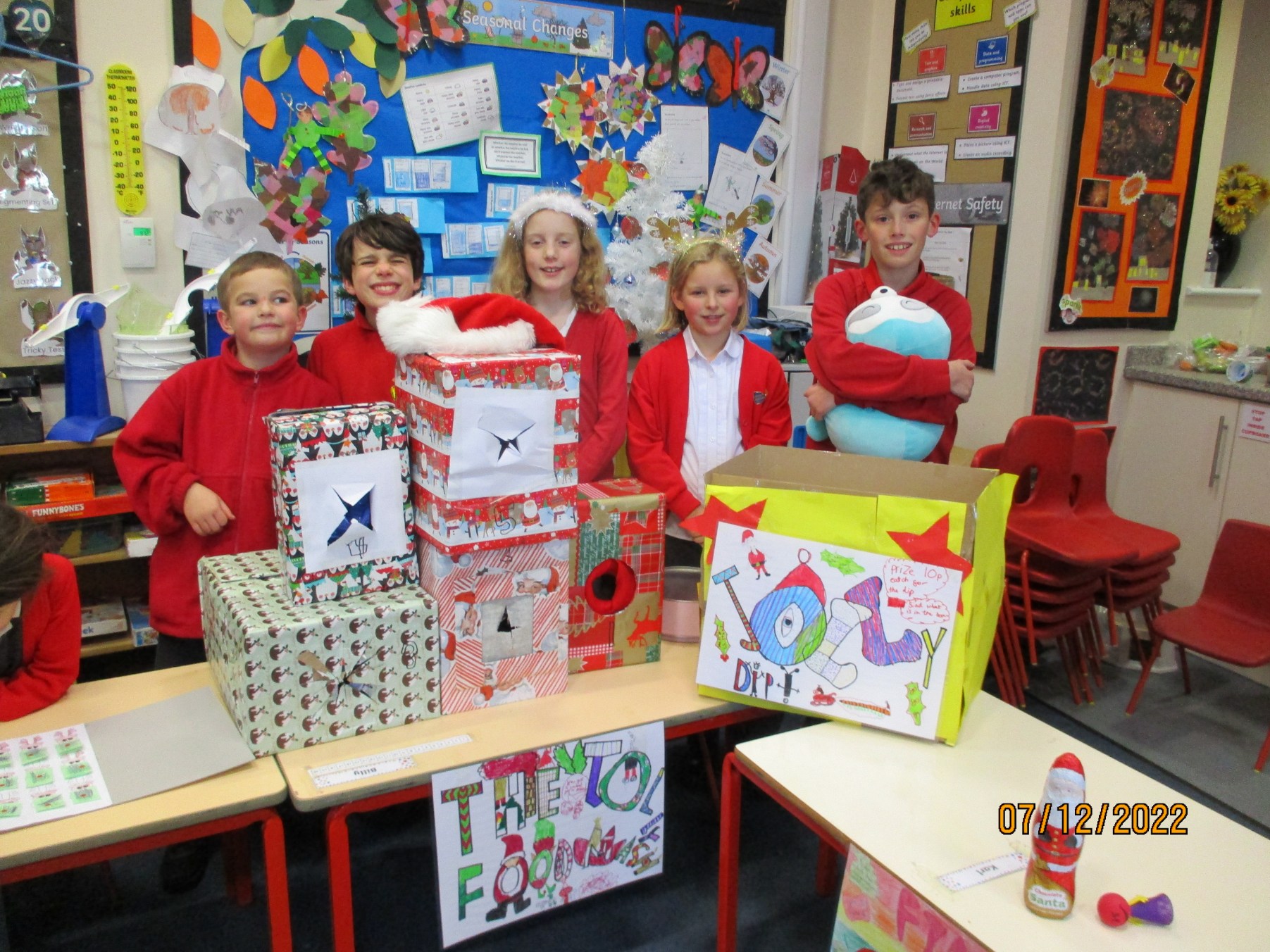 FOWS were also on hand selling refreshments and running the competitive 'Throw the Snowball Down the Chimney' game.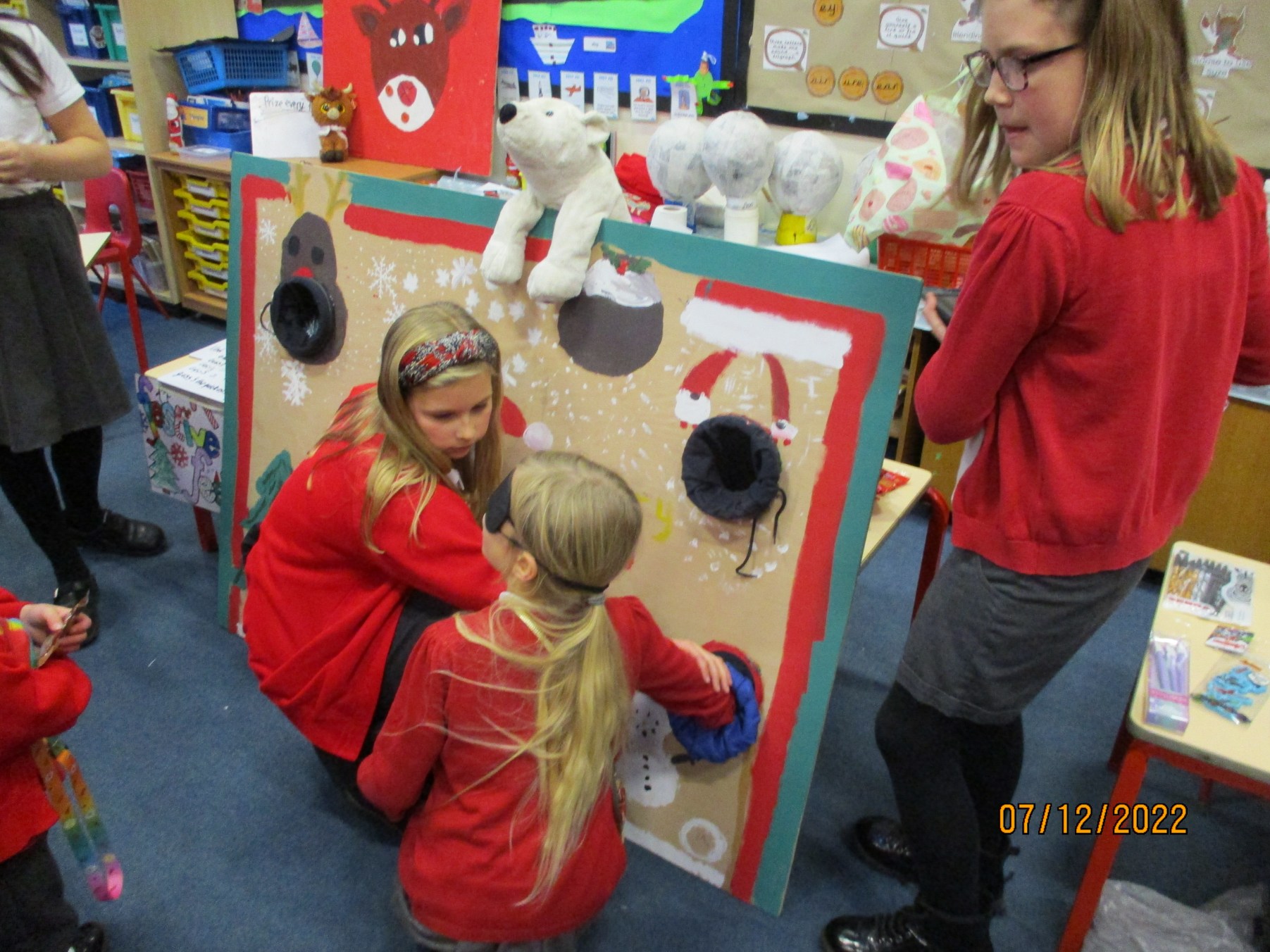 A wonderful way to start the Christmas festivities for everyone.