Our country theme week this term took us all the way to Australia.
The children learnt about Aboriginal art, made a boomerang, collaged the Sydney Opera House and made posters about Australian animals.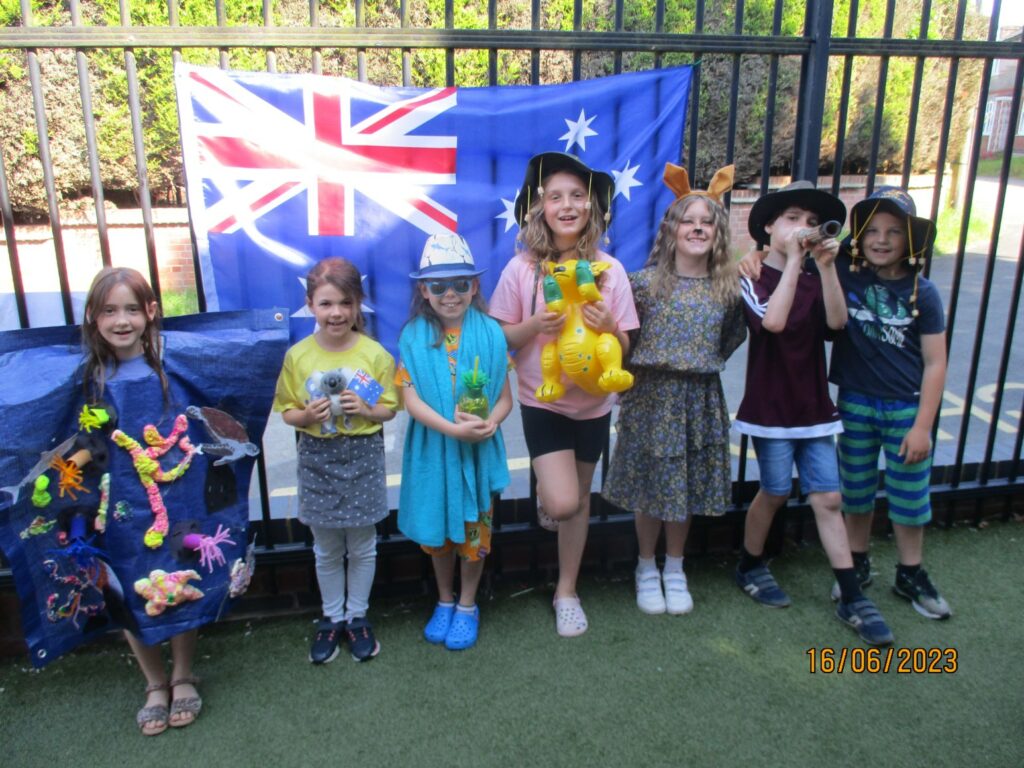 The week culminated in a dressing up day on the Friday. There was a fantastic array of outfits ranging from koalas, kangaroos, bush people with cork hats, cricketers and even a funnel web spider!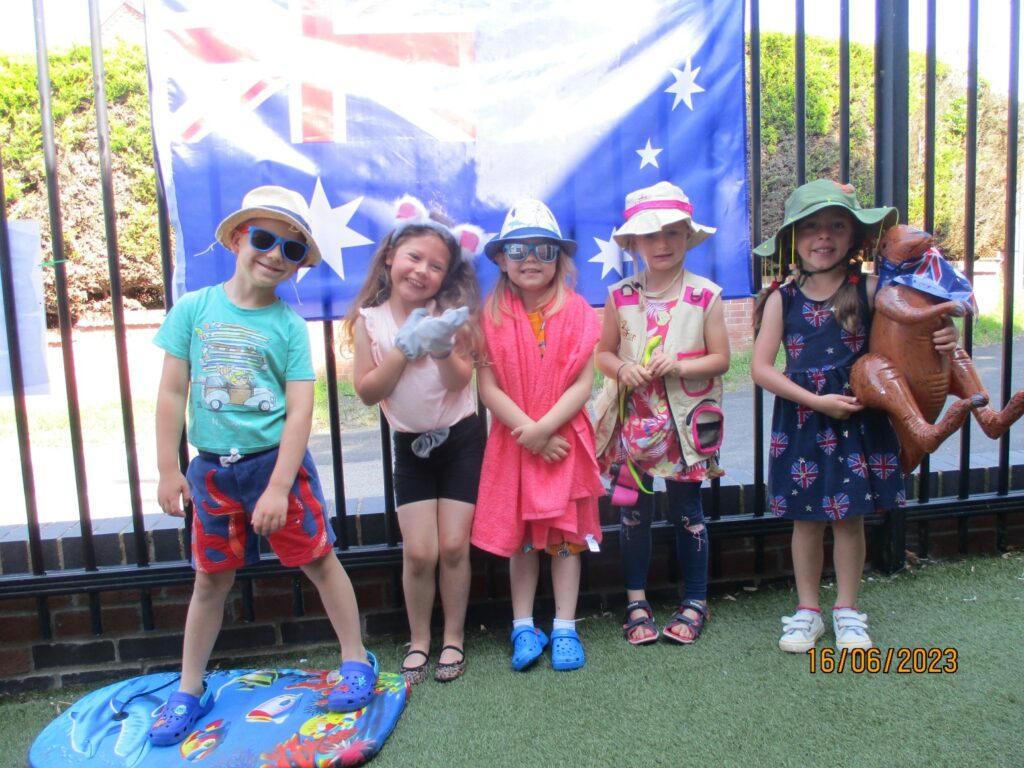 G'day to you all!