The Air Ambulance visited Willoughby park along with Blade the mascot!
We joined with villagers and the Playgroup children, to wave as the helicopter landed on the football pitch. It was noisy!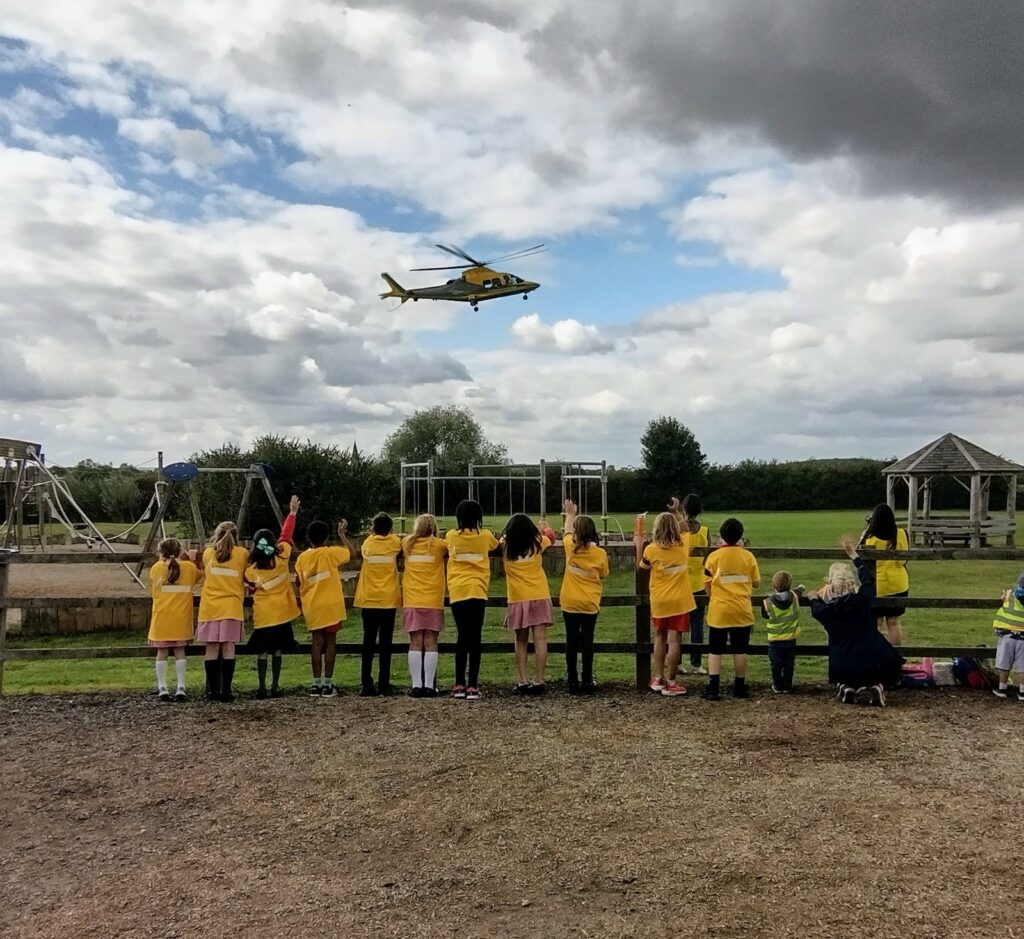 School Council were ready to hand over the big cheque – all money collected at the Willoughby Open Gardens event.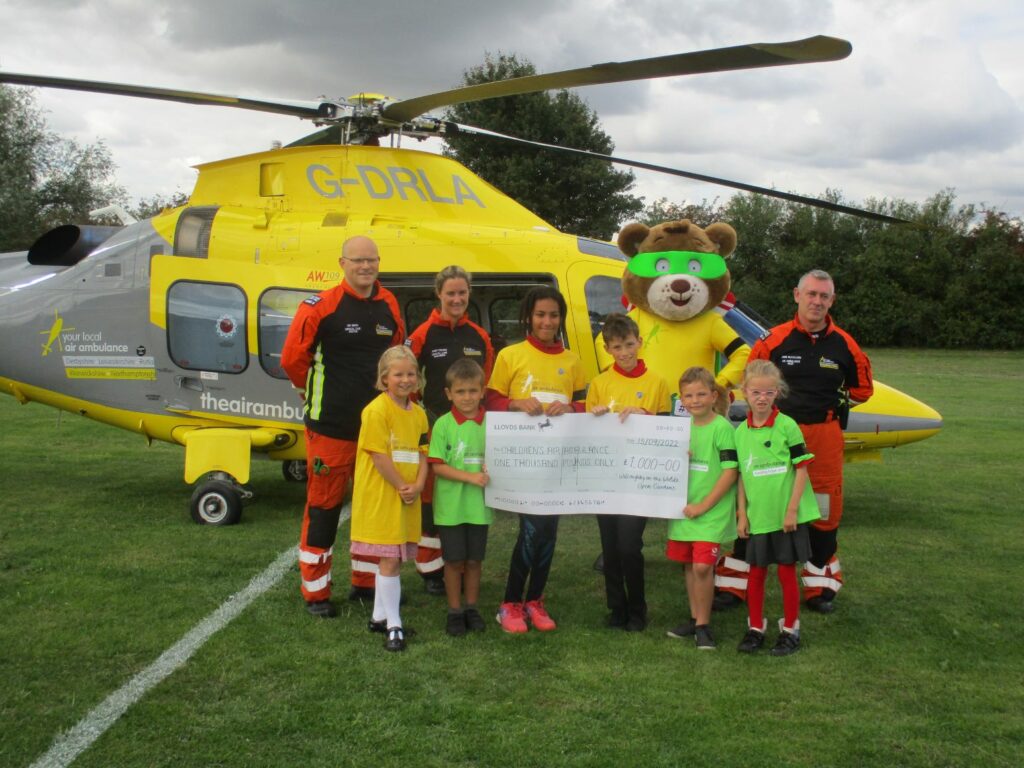 The children were able to look inside the helicopter, talk to the pilot and paramedics and ask lots of questions.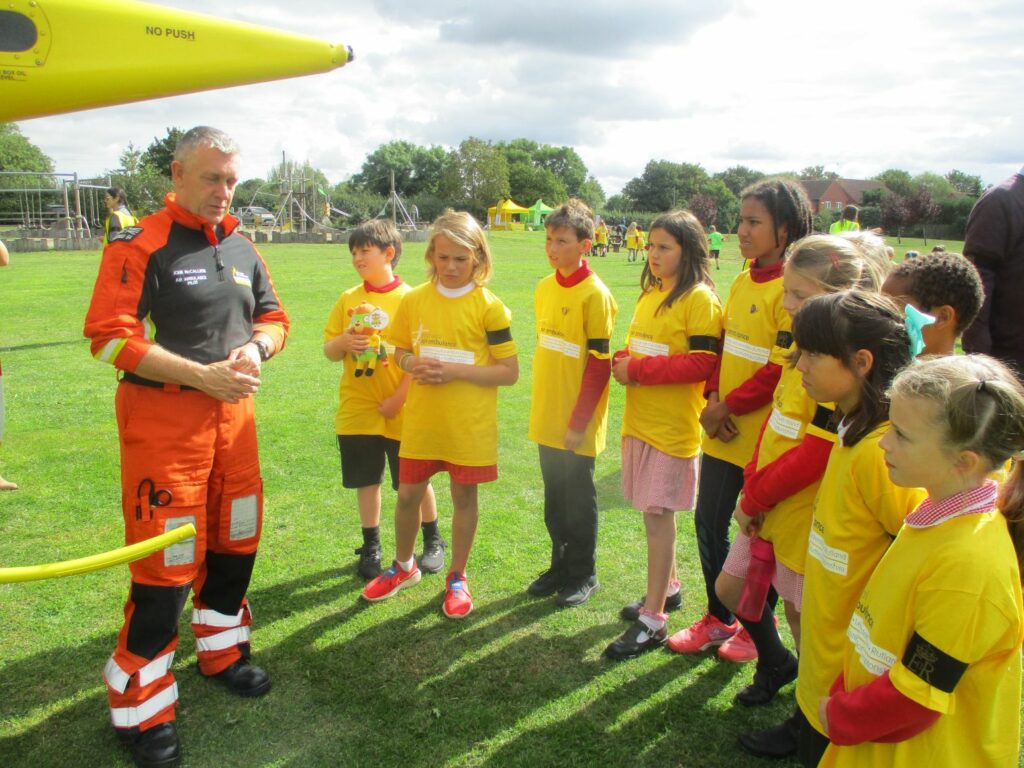 A big thank you to Bob Allison for organising this event – we all loved it!